Post by Boz on Sept 1, 2010 9:41:52 GMT -8
DIY Wiremesh Tank Lid
Ever want to make your own tank lid? Sure, the 10 gallon lids are only about $10 but still, that's $10! And a 20 gal LONG lid can get up to $20. You could buy a lot of toys, food and gerbily stuff with that! Well personally, I've never bought a lid. The only lids I have that are "official" lids I got for free or with the tanks when I bought them used otherwise I just make them!
What You Will Need


Wiremesh (either the 1/2inch squares or 1/4inch squares)

Pliers

Wire Cutters

Twist Ties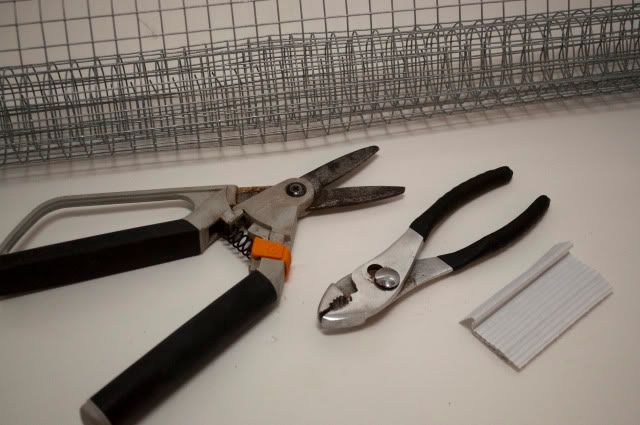 First, this is for a 10 gallon tank. The wiremesh I'm using is 1/2inch squares and wide enough to fit across the tank (the long way) so I only had to measure it one way. However you may need to do this the other way if you are using a larger roll of wiremesh. Also this will work with any tank size! I just did it on a 10 gal because that was easiest for a demo!

I usually just eye it, but you need to measure so that the end is hanging off at least 2 inches from all four sides (not including the little "spikes" at the end. Those you'll cut off eventually. If you look to the top of the photo you can see that 2 inches hangs off the side edges already so I did not have to do that here (but like I said above you may have to do that if your wiremesh is wider and for different tank sizes).
Next, measure the other side at 2 inches and cut it, like so.
Cut the wire "boogers" off..
This is what you got so far: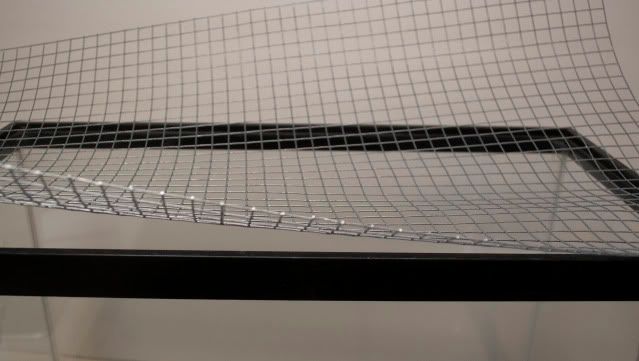 Next line up the edge (the long way) at 2 inches and fold it over.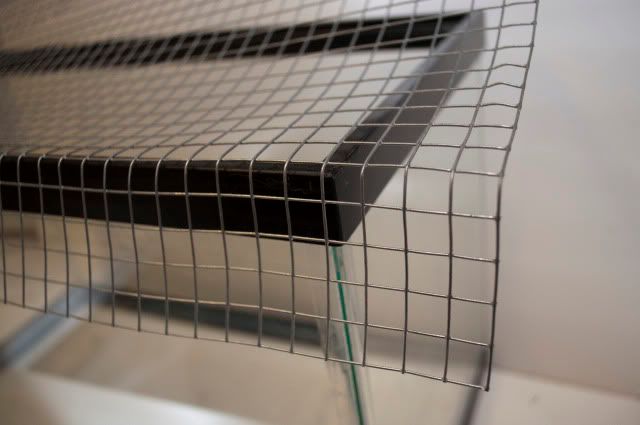 Next your going to cut out the edge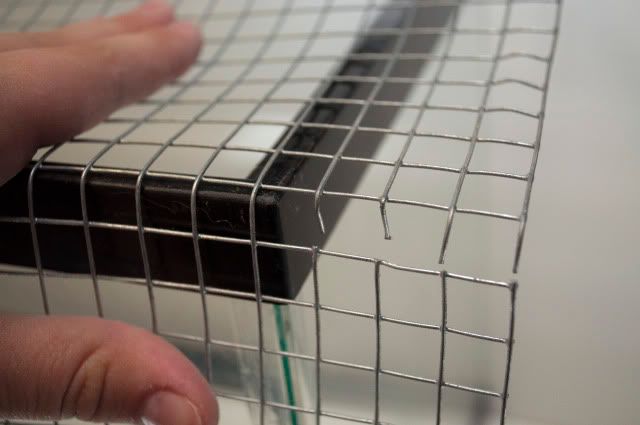 Repeat this for the other 4 corners.
Then your going to cut the front again (sorry I did not get a picture of this in progress), see the next photo to see what the heck I'm talking about!
When your done it'll look like this:
Front:
Back:
Now fold the short sides over
Bam!
Front (you can see I made this 2.5 inches instead of 2).
Back: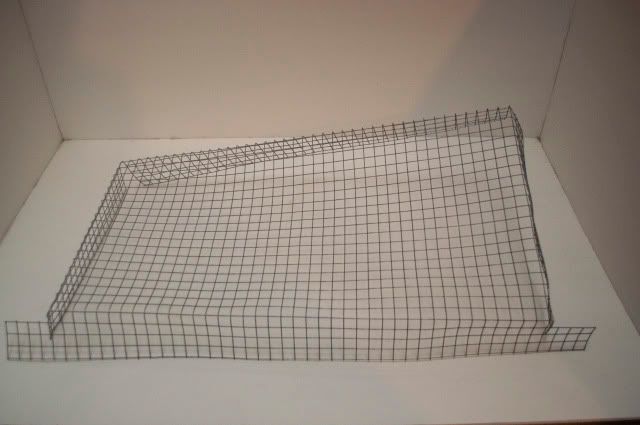 Next your going to go along all the edges and fold them over like so. It's kinda tricky but what I do it use my fingers to get it started and I go little by little, then use the pliers to finish it off.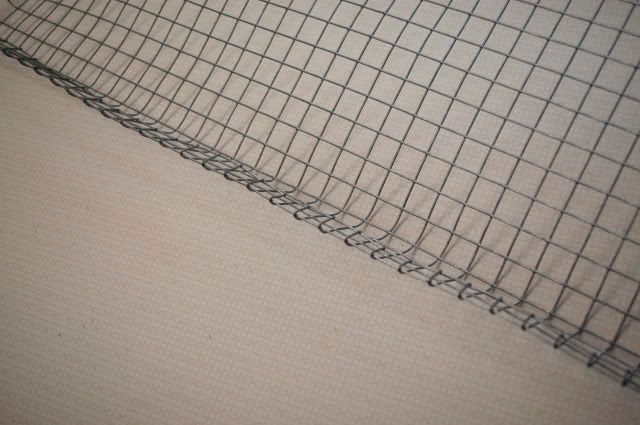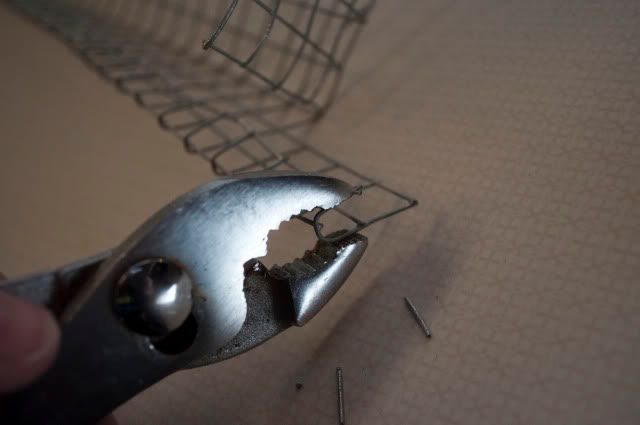 When it's all done it'll look like this:
Front:
Back:
Now place it on your tank like this:
And your going to fold over that little strip and use the twist tie to hold it on, like so:
Repeat that for the other side.
Next put the lid on the tank. You'll probably notice it kinda flops up. Well take and press it down in the corners a little
And Bam! You have your homemade lid!
Questions? Ask here!
gerbilforum.proboards.com/index.cgi?board=housing&action=display&thread=19031