Post by SilverGerbil on Sept 1, 2010 9:50:54 GMT -8
Home Baked Seeds - Squash or Pumpkins
I make these when i am using the pumpkin or squash for myself

What you need:
1 x squash/pumpkin
1 x Chopping board
1 x sharp knife
1 x baking tray
sheet of baking paper, silicone paper, parchement paper. To line the tray.
This guide is for when you are using a pumpkin or squash already (so it has no recipe for the flesh of the squash or pumpkin)
How to: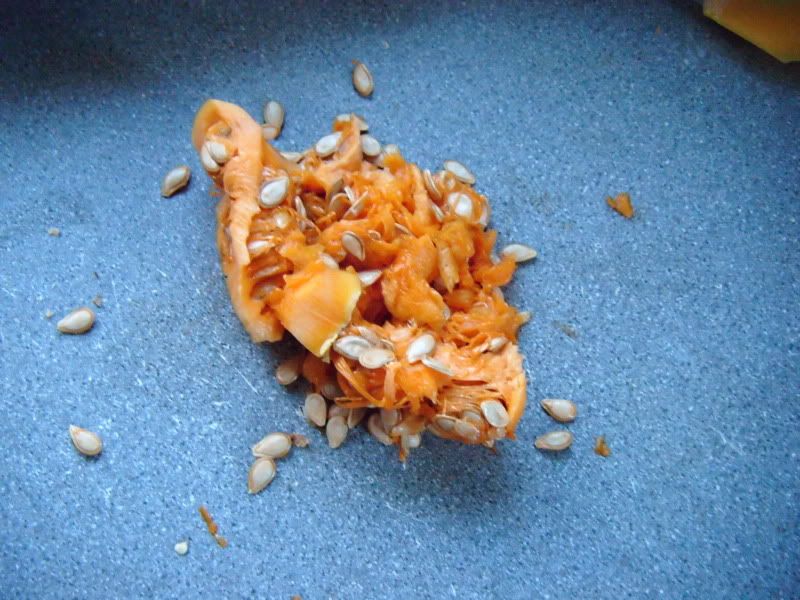 1:Once your pumpkin is cut open... Use a spoon to scrape out the seeds and webbing. Put the whole lot in a little bowl filled with cold water. Then finish doing what ever it is you are doing with the flesh of the squash/pumpkin.
2: Seperate the seeds from the orange webbing that they are normally sitting in. Don't worry if you don't get it all off it won't harm your gerbils.
3: Line your tray, just put the parchment paper across it. It makes it so much easier to get the seeds off the tray afterwards than it is to scrape them off your tray. Trust me, my mistake
!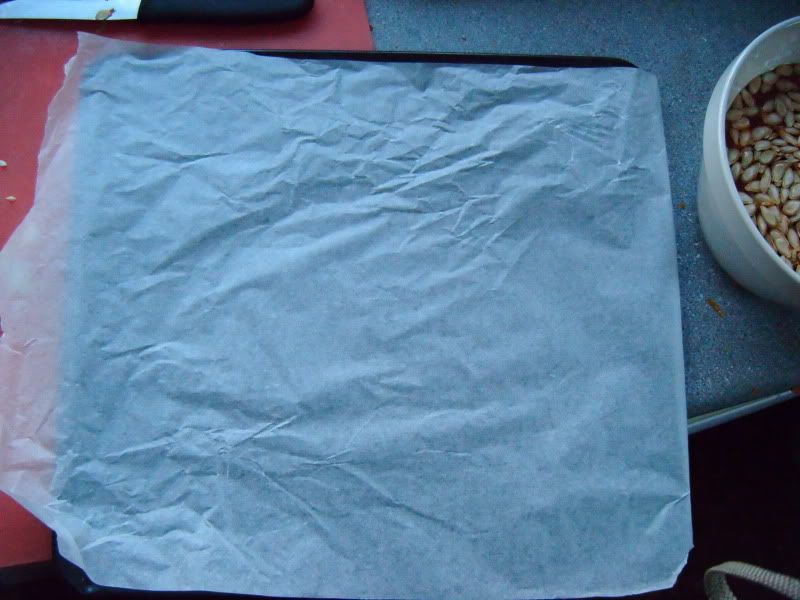 4: No need to dry the seeds from the water, just sprinkle them across the paper on the tray.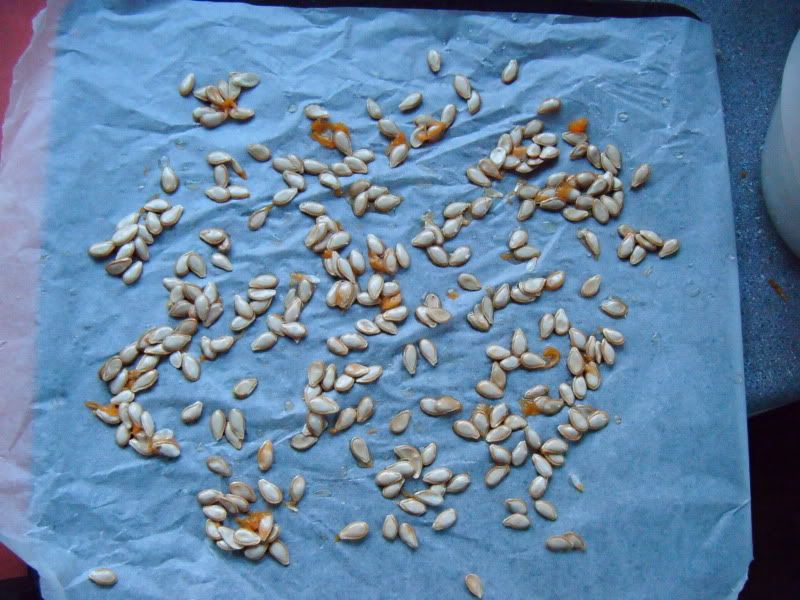 5: Put the tray in the oven, now dependant on the temperature you have it at depends on how long. Remember your not BAKING them, you are simply taking the moisture out. So if youve finished cooking in your oven and have turned it of its PERFECT for drying the seeds, you dont need to have the oven on specifically for this.

15-20 minutes if it is at a fairly cool temp Gasmark 1-5
10-15 minutes if it is at a fairly hot temp Gasmark 6-9.
Each oven depends on time and temperature. I usually throw them in when im cooking with the oven.
Keep an eye on them and just give them a poke about to makesure all sides are getting dried, it also helps stop them from getting stuck.
6: Now when the seeds are dried out thoroughly you can either take them out now, or let them to get a nice golden brown in color. .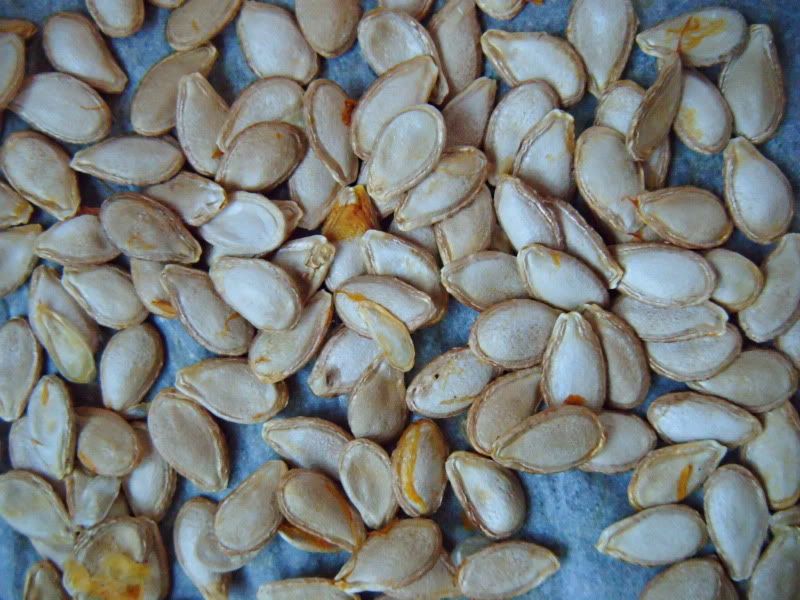 Then once they have dried, simply remove the paper from the tray, let to cool. Then peel off the seeds popping them in a tupperwear pot or a little plastic sandwich bag. And Voila!
They keep for a good couple of months, but whether or not your gerbies will be able to resist that long i don't know!